About Professor dr. milan stojsic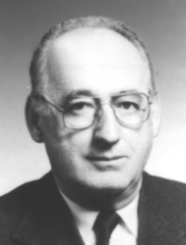 Born in Novi Sad in 1924 Milan Stojsic was younger of two children of Zivko and Ljubica Stojsic. He received an elementary and secondary education in his hometown and he graduated in 1951 from the Faculty of Civil Engeneering at the University of Belgrade. He married Miroslava Djurdjevic, his colleague, and they returned to Novi Sad to live and raise a family. Milan Stojsic devoted his life to his family, his work, and his beloved Vojvodina. Milan Stojsic started his career working in the field until 1957 when he began his carrier as a teacher at the newly formed Faculty of Agriculture at the University of Novi Sad. Since then, he raised many generations of students leading them securely into the professional field. During his long and productive career he initiated and collaborated on many projects bridging academia and fieldwork, being a leader in the profession. Milan Stojsic is the author of many books and scientific papers and he received many awards from the Universities of Novi Sad and Belgrade and from the professional associations to which he belonged, locally and nationally. Towards the end of his career he served as an expert on many committees at the local and federal level. After his retirement in 1989 and until his death in 2000, he stayed actively involved in teaching, mentoring and writing on his well-known field of melioration and hydrology. According to Drs. Skoric, Belic and Rudic, professor Stojsic had a critical role in creating the Institute for Water Management. His correct, detailed, precise and conscientious approach helped shape the education of students and guide scientific and teaching careers of younger colleagues. In other words he was an exceptional mentor to many. The contribution of professor Milan Stojsic to science and profession is multifaceted and well recognized by his colleagues and family.
---
Rođen u Novom Sadu 1924. godine, Milan Stojšić je mlađi sin Živka i Ljubice Stojšić. Osnovnu školu i gimnaziju je završio u rodnom gradu. Diplomirao je na Odseku za Hidrotehniku Građevinskog fakulteta u Beogradu 1951. godine. Oženio se Miroslavom Đurđević, svojom koleginicom te su se zajedno vratili u Novi Sad da zasnuju porodicu. Milan Stojšić je posvetio ceo život svojoj porodici, svom radu sa kolegama i svojoj voljenoj Vojvodini.
Kao mlad inženjer radio je u Upravi voda u Novom Sadu, od 1951. godine, a 1957. započinje rad u nastavi na Poljoprivrednom fakultetu. Od tada je sa brižnom pažnjom i sigurnošću pripremio i uveo generacije studenata u njemu dobro poznatu i omiljenu struku. Tokom dugogodišnje i produktivne karijere inicirao je i koordinisao mnoge projekte premošćujući nauku i praksu, čime je uvek bio u čelu struke.
Profesor Milan Stojšić je autor mnogih knjiga, priručnika, naučnih i stručnih radova. Za svoj dugogodišnji plodonosan rad i doprinos nauci i struci dobio je višestruke nagrade Univerziteta u Novom Sadu i Beogradu, kao i stručnih društava u Vojvodini i Jugoslaviji. Kao priznat stručnjak bio je član mnogih komisija na lokalnom i nacionalnom nivou. Po odlasku u penziju i do svoje smrti ostao je aktivno uključen u nastavu, mentorstvo i pisanje u njemu dobro poznatoj meliorativnoj oblasti hidrologije.
Po rečima profesora Škorica, Belića i Rudića, profesor Stojšić je imao "značajnu ulogu u kreiranju razvoja Instituta za uređenje voda, a svojim korektnim, detaljnim, preciznim i savesnim pristupom u velikoj meri je omogućio i olakšao saradnicima i kolegama put u obrazovanju i oblikovanju kao naučnih i obrazovnih radnika." Bio je izuzetan mentor mnogima.
Doprinos profesora Milana Stojšića nauci i struci je mnogostruk i tako priznat od njegovih kolega i porodice.